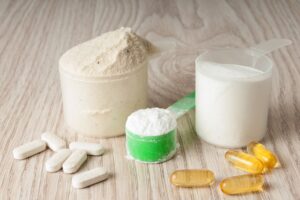 Vitamin C is one of the most important vitamins for our health. It helps to boost our immune system, fight off infection, and heal wounds. For many people, taking a vitamin C supplement is the best way to ensure they are getting enough of this nutrient. But what is the best way to take vitamin C?
Is it better to take it in powder form or in capsules? In this blog post, we will explore the pros and cons of both methods to help you decide which is right for you. We will also provide a guide on how to find the best vitamin C powder or capsules for your needs.
What is Vitamin C Powder?
Vitamin C powder is a dietary supplement that is typically made from ascorbic acid. It can be taken in powder form or dissolved in water to make a drink. It is sometimes
…